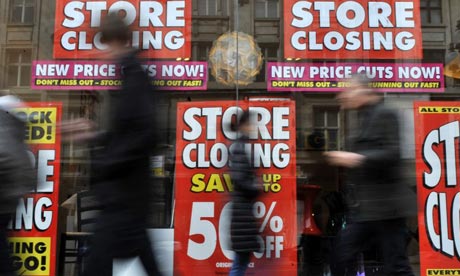 Britain's longest double-dip recession for more than 50 years will be confirmed in official figures out on Wednesday. Gross domestic product (GDP) – a broad measure for the total economy – is forecast to have shrunk by around 0.2% between April and June in its third straight quarter of contraction. That would mark the longest double-dip recession since quarterly records began in 1955 and is believed to be the worst since the second world war.
http://www.guardian.co.uk/business/2012/jul/25/gdp-figures-recession-50-years
Anyone who follows shadow stats will know this has been going on much longer. Not a huge fan of GDP obsession, but it shows that old stream media are slowly catching up to what the web has known for about 5 years...